After a crazy week of everyone going in different directions, it was wonderful to have a weekend full of simple family fun. I've been wanting to link up with
Simple Things Sunday
for a while now, and finally remembered! (And thought this was a great week to do so, since I savored every simple moment. *insert big mushy heart here*)
Daddy's Little Helper Loves Daddy's Big Tools!
Em and AG hanging out "surrounded by taxidermy", as Emlyn said, at the Tackle Box. :)
Em's Cool New Shoes...LOVE 50% Off Clearance Sales at Academy!
All Em Wants For Christmas...Light Up Eiffel Tower. :)
Odd Beauty in the Parking Lot
Not a particularly flattering shot of me...I'd been up since 4 a.m. and had very little sleep for 3 days...but I'm trying to do better about getting an occasional "mom shot" (and besides, my daughter begged! :))
She also begged for this one...aren't we lovely? :)
Had a late lunch date here with Billy this week...so funny, because we used to eat there fairly often in our dating/early married years when it was 3-Pete's, but hadn't been there in a LONG time. Now it's La Huerta, with new colors and decor, but still very much the same architectural feel as 3-Pete's.
One of my favorite "simple things"...sitting in the back yard with Billy...talking, reading, taking pictures of the birds and squirrels...today we had a little visitor. :)
Love This Crazy Bunch!!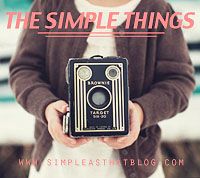 Thank you for stopping by! If you're new here, welcome! I'd love to hear from you in the comments or via the email option in the sidebar. If you'd like to keep up with future posts, it's easy to follow via Facebook, Twitter, and/or Pinterest. You can also
sign up in the sidebar to receive new posts by email. I'm also on Instagram at jenbh68. Thanks!